ENERJOY I & II: Commercial, Institutional, Industrial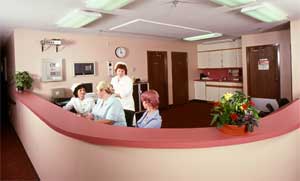 No plumbing, no ductwork, no maintenance.  ENERJOY Heatmodules offer low operating and lifecycle costs, and warranted for five years. These solid state radiant modular heating units combine efficient, zone-directed, quick response heating and functional design. Wall or ceiling installed modules reduce energy costs by as much as 50% compared with oil, gas and electric convective heating systems. ENERJOY Heatmodules can be positioned for precise radiant concentration. Savings are achieved without sacrificing comfort. ENERJOY radiant electric heating is draftless, non-allergenic as well as safe, clean and noiseless. The ceiling/wall mounted or freely suspended units make all floor space useable. Use ENERJOY Radiant Heatmodules as primary or supplemental heat in new or retrofit applications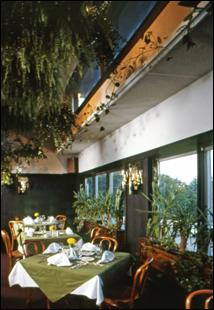 ENERJOY is often used as the solution for hard to heat areas, task heating, 'clean rooms' or enhanced zone heating. Air infiltration, exfiltration and convective heat losses are reduced with radiant heat.  Since glass, including 'low e' glass, is opaque to energy produced by radiant systems, there is an elimination of heat loss that is typical of convective systems.  This 'greenhouse effect' serves to contain the heat within the building cavity.

Panels can be suspended from the ceiling directly over the work station, mounted conveniently on the ceiling and/or angled downward toward the work station. Less heat is needed than with high output gas or electric heaters, which are be mounted on or nearer the ceiling.

ENERJOY radiant panels are more efficient than conventional convection floor heaters which lose most of their heat output in the form of rising hot air, which pulls more cool air into the occupied floor level area (stack effect).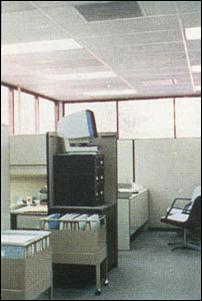 With ENERJOY I and ENERJOY II, the heating element in combination with high density fiberglass assures the most heat generated is directed through the face downward into the area of occupancy. This is above 98% for ENERJOY I and 85% for ENERJOY II of input energy. The textured surface coating promotes broad dispersion.  Both ENERJOY I and ENERJOY II are UL Listed and C/UL Listed (Canada).  A wide selection of sizes, voltages and watt densities are available for each model.
All ENERJOY II models are constructed of the required gauge steel, zinc coated for corrosion resistance, crimped for increased strength and rigidity, and silicone sealed for moisture resistance. An appropriate Greenfield cable conduit or junction box completes construction of ENERJOY I has 6² pigtails and a field installed panel junction box.
ENERJOY I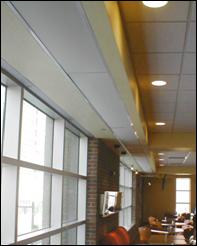 ENERJOY I Heatmodules are specified from both an operating cost and comfort standpoint in commercial, institutional and industrial installations.  ENERJOY I ceiling heat is frequently specified for commercial office buildings, museums, medical facilities, retail spaces, bathrooms, studios and wood shops, to name a few.  Applications include primary and supplemental heating, perimeter task heating for glass buildings (as glass is opaque to radiant ceiling heat), industrial settings with air exchange less than 1-1 1/2/hour, condensation remediation and any hard to heat area. 

ENERJOY I radiant ceiling heat is the only radiant system to be documented by the U.S. Dept. of Energy to save on energy costs and well as proven savings over oil, gas and other electric systems.  Zone control allows unused areas to be heated when, where and as needed.
Heatmodules can be recessed into T-bar grids, flush mounted to sheetrock, suspended from ceilings or mounted to walls.  ENERJOY I panels are available in various sizes, voltages and wattages.  Custom-sized Heatmodules are made to order for areas requiring special sizing and specifications.  Finishes for panels include matte finish, sand finish and glossy appliance white. Panels can be painted with latex-based paint.  
Enerjoy I is a green product with life-of building longevity, recyclable components and low carbon footprint. 
Case Studies:
Technical Article: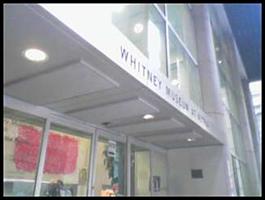 ENERJOY II
ENERJOY II, high mass, high watt density radiant ceiling and/or wall mounted electric heating panels offer the right combination of wattage output, durability and performance characteristics for severely more hostile environmental conditions than normal, and where super high watt density concentration is required and a heavy duty metal panel is needed. The RPFS or RPFSH may be surface mounted to, or suspended from, a ceiling at least 6' from the floor, using the permanently attached mounting spacer bracket.

Lay-in ENERJOY II
The most commonly used ENERJOY II model, the RPCHD (regular high density lay-in), is ideal for suspended ceilings where space is at a premium, ceiling height is above 9 feet, the air change is at least 1-1½ per hour, single pane glass runs floor to ceiling, or other extreme heat loss factors prevail.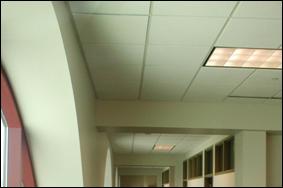 High Humidity ENERJOY II
Use ENERJOY II RPFMS (ceiling mounted moisture sealed) and RPFMSH (super high wattage, moisture sealed) in high humidity locations.
Hazardous Location ENERJOY II
ENERJOY II RPHS (hazardous location, surface mount) is UL Listed for Class II, Groups E, F & G and Class III hazardous conditions. In conformance with the National Electrical Code and UL Standard 823, the maximum operating temperature is 160° C based on a 40° C ambient.
Specifications
In most applications it will not be possible to attain a 70° F comfort temperature, due to the environmental conditions; however, a substantial increase in comfort should be attainable in desired areas or work stations with the use of multiple units. Panels are available in sizes of 2'x2' and 2'x4' with low density wattage from 250 to 500, and standard voltages of 120/240, 208 and 277.
Wattage

BTUH

Frontal Output

Size

Weight

ENERJOY I 24RP-

400

1365

98%

24¼"x47¾"x1"

6

ENERJOY II 24RP

Low Density -- 24RPCLD-

500

1700

90%

23¾"x47¾"x1"

30

High Density -- 24RCD-

750

2560

89%

23¾"x47¾"x1"

30

Industrial Super (High) Density -- RPFSHD-

100

3410

88%

23¾"x47¾"x2 3/16"

30

High Humidity -- NEMA 12 RPFSM-

750

2560

89%

23¾"x47¾"x2 7/8"

30

Hazardous Location -- RPH2S-

Class II/III, Div. 1/2, Groups E,G,F

500

1700

90%

24"x 53"x2 5/8"

41