ENERJOY I Radiant Heat: Residential Applications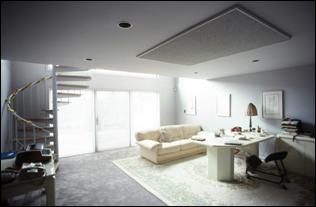 ENERJOY I Radiant heat is perfect for any building…home or commercial …new or retrofit…for primary heat or supplemental heat.  Installation is as easy as installing a light fixture.  Heat is zone controlled so you stop paying for heat in unoccupied areas.  The panels are available in various sizes, voltages and wattages.  They can be flush mounted to the ceiling, recessed into the ceiling or dropped into a t-bar grid. Pick the finish to match your decor: sand, matte or glossy white.
Not only do they provide comfortable, sunlike warmth, but they are clean, quiet and never need maintenance.  Since they do not circulate air like convective systems, there is no dust, no odor nor any 'cold blow'.   Users gain full use of floor space as the panels are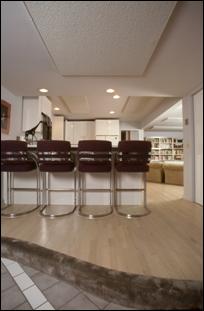 ceiling-mounted.  Heatmodules can be painted (latex-based paint) to match any décor.  And, they are non-allergenic and non-drying!
ENERJOY I is a green product...components are recyclable and have life-of building longevity.  A case study by the Dept. of Energy and the National Homebuilders Assn.  documented that with ENERJOY "energy savings would be obtainable in a great portion of U.S. households".  Click below to read about the ENERJOY Case Study.
Heat your entire home with ENERJOY! 
ENERJOY Applications
Bathroom Comfort Center
Articles & Case Study: